Mind-Blowing Photographs Of The Last Surviving Tribes On Earth
Jimmy Nelson, who is a photographer, has spent the past 3 years exploring the most remote places on Earth, capturing the last surviving tribes. A lot of these tribes are still under genocidal violence.
MURSI TRIBE
Ethiopia
"It's better to die, than live without killing"
ASARO TRIBE

Indonesia/Papua New Guinea
"Individually the people are all very sweet, but as their culture is being threatened they're forced to stand up for themselves." -Jimmy Nelson
CHINESE FISHING TRIBE
Guangxi, China
They fish with birds that have lines wrapped around their throats so it keeps other birds from swallowing larger fish, that they keep.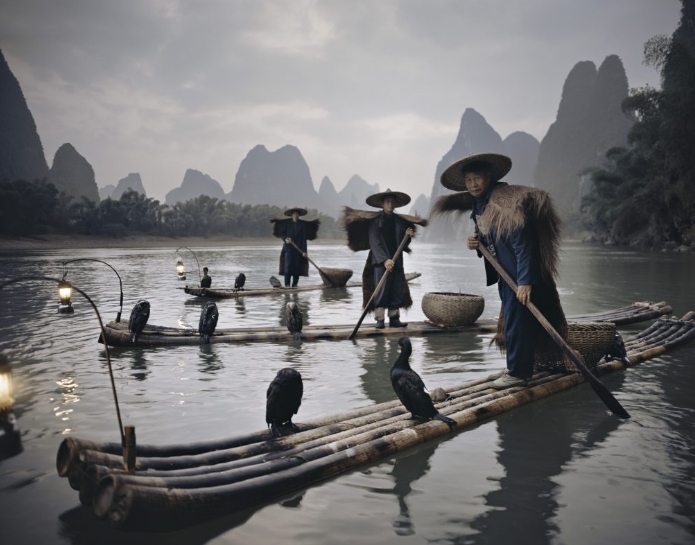 MAASAI TRIBE
Kenya/Tanzania
One of the last great warrior cultures.
NENETS TRIBE
Siberia/Yamal
"If you don't drink warm blood and eat fresh meat, you are doomed to die on the tundra" due to extreme temperatures.

KOROWAI TRIBE

Indonesia Papua/New Guinea
The men 'hide' their penis in their scrotum, to which a leaf is then tightly tied. The tribes live in tree houses and separate men from women.

YALI TRIBE
Indonesia/Papua New Guinea
KARO TRIBE
Ethiopia
VANUATU TRIBE

Rah Lava Island, Torba Province
Dance is an important part of their culture; many villages have dancing grounds called Nasara.

'Before They Pass Away' - a book of this man's incredible photography, is on Amazon here.